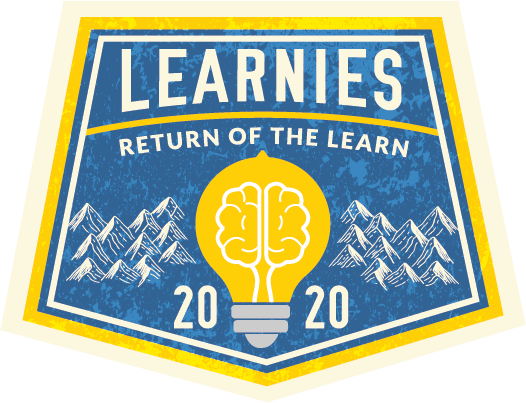 2020 Awards and Certificates
Learnie Award: Creative Approach
Faculty Senate Certificate of Excellence: Most Daring
eCampus Certificate of Excellence in Innovative Media
Diana Wolf for her use of PlayPosit to enhance instruction. Try out an example on PlayPosit.
Student Choice Certificate of Excellence
FNSBSD School and Student Connections Awards
Elementary: Anne Kettle, Kristin Presler, Norm Davis, and Carol Smallwood at University Park Elementary
Secondary: Sarah Gillam, Principal at West Valley High School.
Watch the Presentation of Awards starting at 7:17 to see the work awarded here.
Learnie Award: Continuity of Instruction
Certificate of Excellence: Use of Animation
Winner: Naomi Hutchquist – We are LION
Certificate of Excellence: Get Outside
Winner: ACEP: Hydrokinetic Energy Fisheries Research
Certificate of Excellence: Interview Techniques
Winner: Troy Bouffard: Arctic Security Fundamentals on edX
Certificate of Excellence: Effective Instructional Video
Winner: Emily Reiter: The Unsafety Lab
Presentation of Awards