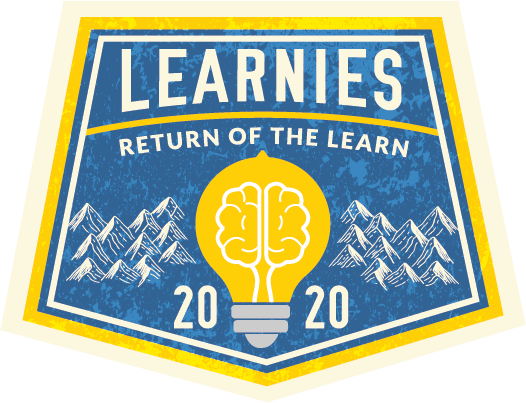 The Learnie Awards are brought to you by Faculty Development Team, Faculty Senate, Staff Council, eCampus, and UA Press.
2020 Awards and Certificates
Learnie Award: Creative Approach
Faculty Senate Certificate of Excellence: Most Daring
eCampus Certificate of Excellence in Innovative Media
Diana Wolf for her use of PlayPosit to enhance instruction. Try out an example on PlayPosit.
Student Choice Certificate of Excellence
FNSBSD School and Student Connections Awards
Elementary: Anne Kettle, Kristin Presler, Norm Davis, and Carol Smallwood at University Park Elementary

Secondary: Sarah Gillam, Principal at West Valley High School.
Learnie Award: Continuity of Instruction
Certificate of Excellence: Use of Animation
Certificate of Excellence: Get Outside
Certificate of Excellence: Interview Techniques
Certificate of Excellence: Effective Instructional Video
The Learnies are a special night of film and adventure to celebrate excellent learning experiences. By showcasing rich instructional media, this event recognizes excellence and elevates awareness of quality teaching being done at the University of Alaska Fairbanks.